Włodzimierz Sosnowski
The inventor, constructor and producer of agricultural machines awarded among others a gold and silver medal at the 51st World Exhibition of Innovation, Research and New Technology Eureka in 2003 in Brussels, and a bronze medal in Jena - Nurnberg in November 2006 and in Geneva in April 2007.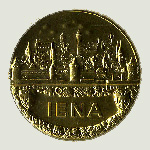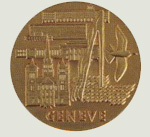 Our company specializes in production of machines, such as:
Winodws centrifugal has been designed to clean seeds of corn, pulse crops, rape,seed grasses , etc., from light litter and smaller seeds.
Each winnowing machine has a centrally diffusing element for the vertical stream of cleaned material installed. This innovative application improves the cleaning capacity nearly twice over compared to previous solutions. The WS winnowing machine can clean the seed/grain infested with funghi. We also produce the winnowing machines of greater capacity, i.e. 250 t/h and 500 t/h.
Furnace has been designed to enable the bonfire outdoors as well as in indoor areas, especially in open fireplaces. The base protects the surface underneath from damage. Our furnace was recognized as a very innovative product at the exhibitions and fairs in Atlanta, USA, Cologne, Germany and in Sweden.
It is made of heatproof tin that makes 1000 degrees Centigrade at constant use possible.
You are always invited to familiarize yourself with our offer.